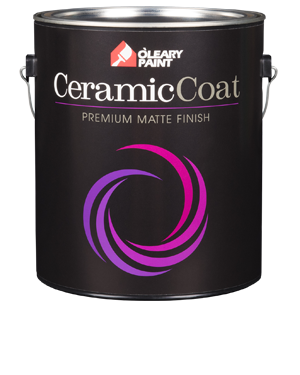 Ceramic Coat
Features
A top grade interior, 100% Acrylic, Low Odor Wall Paint, formulated with ceramic spheres to impart excellent stain resistance properties. Finger prints, soil, grease, and many other stains wash off with mild soap and water without harming the film. This product complies with LEED Green Building Rating System GS-1 1 for interior non-flat paints.
Where to Use:

Drywall
Plaster
Wood
Metal
Masonry
O'Leary Ceramic Coat is featured on


O'Leary Ceramic Coat is featured in Fresh Home Magazine April 2009
Ceramic Coat
O'Leary Color Code
Competitor Color Code*
Finish
Size
Price
Purchase
*
Enter a color code from any major paint manufacturer, and O'Leary Paint will match it.