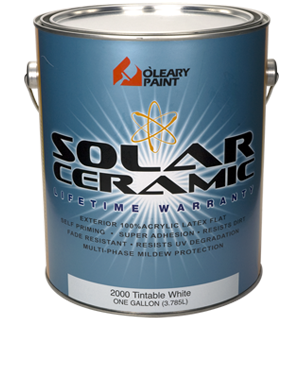 Solar Ceramic
Features
Solar Ceramic is our best exterior latex paint. Designed for exterior wood, brick, masonry, and primed metal surfaces. Contains 100% acrylic latex resin and UV absorbers, which allow for maximum durability, protection against sun damage and superior adhesion. Can be applied at temperatures down to 35F which allows professionals to extend the painting season.
Where To Use:

Wood
Hardboard
Masonry
Metal
Galvanized
Solar Ceramic
O'Leary Color Code
Competitor Color Code*
Finish
Size
Price
Purchase
*
Enter a color code from any major paint manufacturer, and O'Leary Paint will match it.